3D Cluster Diagram
Subscribe & enjoy full access to our entire graphic design template library
No hidden fees
50,000+ templates
Cancel any time
Keep your downloads
Instant access
Free daily updates
Timely support
Money back guarantee
id:

#01624

Slides:

16

Size:

16x9 4x3
Available Formats/Software Required
id:

#01624

Slides:

16

Size:

16x9 4x3
Available Formats/Software Required
About this template
This terrific template is a unique example of versatility and style in one sample. It is created in a 3-D manner and represents a few colorful circles connected to each other in cluster diagrams. You can use this great theme in presentations dedicated to step by step actions, business plans, making decisions, management and so on. Your audience will adore the style of your presentation.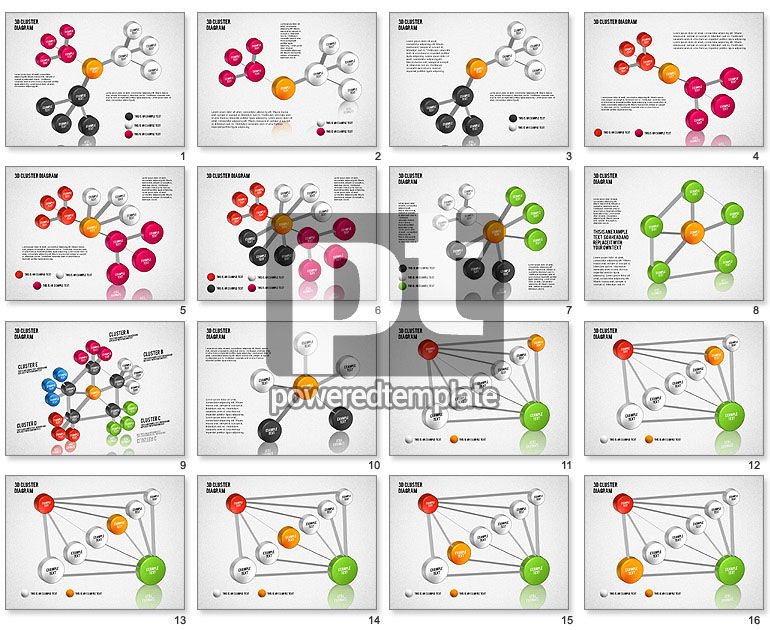 Get the Complete Template Set #01624
Get 30% off the set! Save $18
Purchase the complete matching business set and save 30%: Get 1 templates in one package!
Related Diagrams and Charts
Suggested PowerPoint Templates
3D Cluster Diagram