Russia Presentation Diagram (for PowerPoint and Google Slides)
This unbelievably great Russia Presentation Diagram surely will be a bright point of your presentation, if you need to visualize some information about Russia, its economy, policy, natural resources, history or recent news. This sample is very clear and understandable, showing a colorful map with parts of Russia, textboxes and charts. Try it, and your audience will appreciate your presentation.
Download Free Samples.
Charts and Diagrams Features.
More...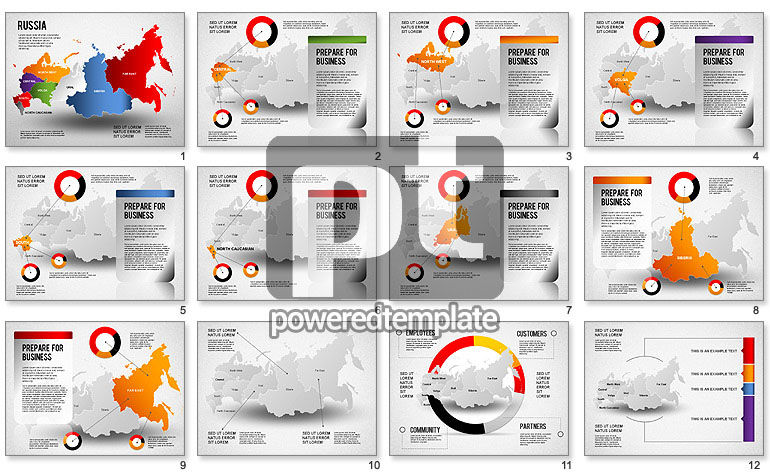 Related Items
Russia Presentation Diagram