2014 PowerPoint Calendar (for PowerPoint and Google Slides)
Meet this absolutely great calendar template which is incredibly great for making action plans, time management, milestones organization and so on. The idea of this sample is the round calendar with blanket areas. With every following month it appears in the sample, so you can see your progress in time and blanket areas – the time is left. It is a very cool idea looking very understandable.
Download Free Samples.
Charts and Diagrams Features.
More...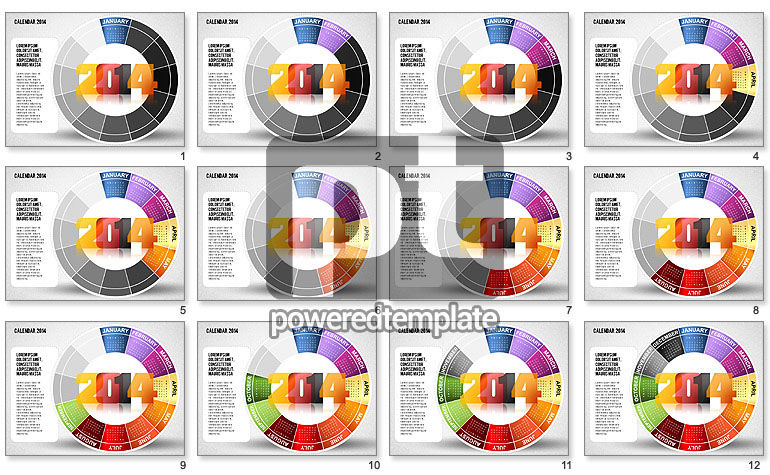 Related Items
2014 PowerPoint Calendar