Travel by Air Presentation Infographics (for PowerPoint and Google Slides)
Travel by air is an interesting and thrilling presentation concept thanks to its infograpics that has a lot of trip by air elements. Order of necessary things for flying could be supplemented by using bags, money, plan of trip and the like. This colorful presentation could be added to the airport's projects or has figurative sense for business using.
Download Free Samples.
Charts and Diagrams Features.
More...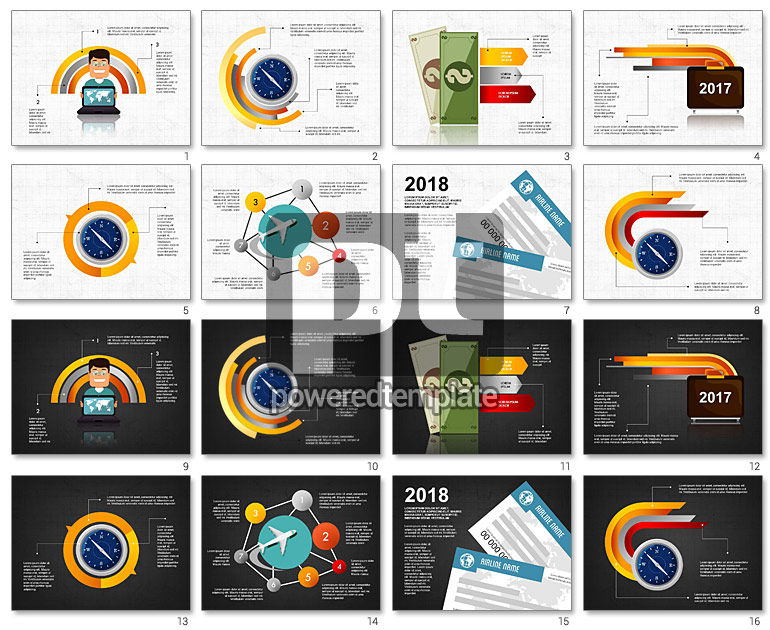 Related Items
Travel by Air Presentation Infographics