Get this resource instantly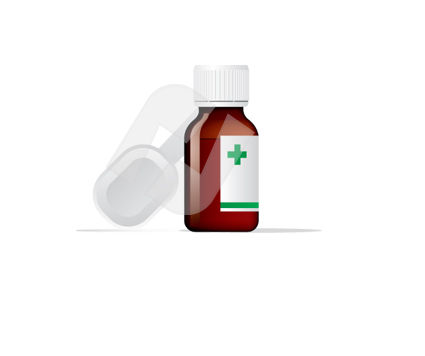 Get this resource instantly
Premium Access to 95,849 Eye-Catching Professional Templates
Download what you want, cancel when you want
No attribution required
Satisfaction Guaranteed Or Your Money Back!
We honor all refund requests. If you are not happy then it's our fault, plain and simple.
Key benefits of our subscription
Full license
Forget about having to attribute an product with a Premium Subscription. Use any producteither for commercial or personal use without crediting the author.
Daily Updates
At PoweredTemplate we are constantly increasing our content available to our users, offering the best quality not only in Presentation Templates and Diagrams but also Brochures and Word Templates.
Exclusive content
You are a VIP member now. Gain access to our exclusive products which only Premium Members can download for free.
No Ads

50,000+ templates

Cancel any time

Keep your downloads

Instant access

Free daily updates

Timely support

Money back guarantee

No attribution required
What Our Customers Are Saying

Pamela Beddow
By the way, I absolutely love your templates. They are so professional and beautiful and I have recommended your site to dozens of people. The fact that you also tried to help me with the issue I was having is a big PLUS for Powered Templates. Thank you.

Cindy Gones
You guys are by far the best source for PowerPoint Templates on the web today! You have an unbelievable variety and they are all very professional. I use these for presentations to our board members and our executives love them. Just wanted to let you know!

Sharat Dhakad
Marvelous PowerPoint templates. And the new additions regularly gets more and more fantastic. Kudos to the creativity and hard work your team.
DID YOU KNOW?
Our Templates are trusted by over 79,000 customers and 767,000 users across 183 countries, including a majority of Fortune 500 companies.
Frequently Asked Questions
Please be aware that the download limit is restored daily at 23:59:59 UTC (GMT).
Non-registered user
A user who is not registered at PoweredTemplate.com, has limit of 1 download per day.
If you want to extend this limit, you need to register or purchase one of our Premium subscriptions.
Registered free user
As a registered free user, you have a limit of 3 downloads per day.
If you want to extend this limit, you need to purchase one of our Premium subscriptions.
Premium user
As a Premium user, you have a limit which is depending from the Membership type you've purchased. (Please note: the only Membership Plan with no download limits is Unlimited Annual Plan.)
Please note: the only Membership Plan with no download limits is Unlimited Annual Plan.
We want to allow our users to download a high number of resources. However, to avoid an irresponsible use of our assets, we have established this limit.
If you download the same file more than once in the same day, it will count just as one download. So for example, if you download the same image 3 times today, you will still have 9 downloads left for that day. Nevertheless, if you reach the 10 limit, you won't be able to download any more files, even if you have downloaded the same files earlier in the day.
If you download a file you have already downloaded on a previous day, it will count as a new download from the 10 enabled for the day.
We feel that the number of downloads permitted are enough for most of our users but we understand that, in specific situations, you may need to download more resources and that still might be in accordance with our terms of use. If you think this applies to you, please contact us explaining your situation and we will be happy to help.
We suggest to purchase the Unlimited Annual Plan for a company.
Besides unlimited daily and monthly downloads, the plan allows to create sub-accounts and share downloads with the team, up to 10 members.
You can acquire any other Premium plans for your company usage. When you obtain other PoweredTemplate Plans as a company, all your employees can use the subscription. Please note that sub-accounts cannot be created (except Unlimited Premium Plan) and all the users will share the same login details and the download limit, which will still be 10 or 50 resources per day for the whole account, regardless of how many people uses it.
Other companies affiliated to yours cannot use the same subscription. If these companies want to have access to PoweredTemplate Plans benefits, they must acquire a subscription of their own.
To acquire correctly any of our Plans as a company you must make sure that the company name and details are saved on the user account section, since the licenses of the images you download will be bonded to this user.
Also, please make sure to enter the correct billing information, including VAT number if required, before you make the purchase, so the invoice is issued with all the information you need.
Once you obtain any PoweredTemplate subscription plan, you will see a link to download a PDF license document every time you download a file from PoweredTemplate.
These licenses will allow you to use PoweredTemplate resources without crediting the author and will remain active even when your premium membership expires.
Please remember that you must download these documents, save them to your computer or external drive and keep the documents to ensure a correct use of our resources.
You will only be able to download these licenses during your premium membership and not after this has expired.
We are sorry to inform you that, after your subscription has expired, you won't be able to download premium files that you downloaded while your subscription was active.
Nor will you be able to download premium licenses. You will be able of course to download free files that you downloaded in the past.
Please note all our prices are stated in USD, but at checkout you have an option to pay with the currency of your choice.
Here are 8 payment methods:
Visa
MasterCard
Discover
American Express
Diners
JCB
PIN debit cards with the or
Debit cards with the or
PayPal
PoweredTemplate does not store any information about your payment method. Payments are securely processed by FastSpring gateway. Industry standard encryption is used to ensure that your details never end up in the wrong hands.
You may cancel any time, cancellation will allow access until the end of current subscription and won't charge you again. You can continue using the content during your subscription period and after your subscription has ended or canceled.
Provided you have canceled your subscription, your account is only active for the remainder of the stipulated period in accordance with your subscription terms. Then you lose the access to members' area, new templates and technical support although being able to use the templates that you have downloaded.
Since our company is offering non-tangible irrevocable goods we do not issue refunds after the product is shipped, which you are responsible for understanding upon purchasing any product at our site. Please make sure that you've carefully read 'Template Package Includes' section and Templates Features page for each product type.
However, we realize that exceptional circumstance can take place with regard to the character of the product we supply.
We only make exceptions with this rule when the product appears to be not-as-described, non-delivered, download and unzipping issues, and on a case by case basis in agreement of the parties concerned. The deadline for any refund claim is 30 days after the delivery date.
Please note that we do not bear any responsibility and therefore we do not satisfy any refund/return/exchange requests based on incompatibility of our products with some third-party software (plug-ins, add-ons, modules, search engines, scripts, extensions etc) other than those which are specified as compatible in a description available on the preview page of each product.
The download is a zipped folder (.zip) containing the ordered templates. You may need decompression software (some of MS Windows versions support ZIP-folders automatically): WinZip 9.x for Windows or Stuffit Expander 10.x for Mac
Yes, you are free to use our templates and diagrams for as many presentations and projects as you like. We do not place any restrictions on how many times you can download or use a presentation template or chart, nor do we limit the number of presentation or marketing material that you can create with our themes to.
You can sure use our templates to make presentations and marketing materials for your clients. We are happy to provide designers with quality and functional product to assist them with clients' needs.
All the presentation templates have been tested and absolutely compatible with Windows 95/98/2000/NT/XP operating systems: PowerPoint 97, 2000, 2002, 2003, 2007 and later versions.
Diagrams and shapes can operate with PowerPoint 2007 and later editions, whereas PowerPoint 10 is specifically recommended. Bear in mind that some features of diagrams can occur unavailable with the earlier PowerPoint versions.
All the templates are saved in PPTX format to make them compatible with Keynote on IOS. Please read more about Keynote compatibility here ​http://www.apple.com/mac/keynote/compatibility/
Our presentation templates are also compatible with Open Office and Google Slides.
Brochures, flyers, ads, and all other print design templates where created in 7 different formats to make them compatible with the next popular editors:
Adobe Illustrator
Adobe InDesign
Adobe PageMaker
CorelDRAW
Microsoft Publisher
Microsoft Word
QuarkXPress
Please read more at template features section.