Life Cycle Assessment Diagrams with Photos (for PowerPoint and Google Slides)
This collection of life-cycle assessment LCA, life-cycle analysis, Eco balance, cradle-to-grave analysis diagrams will be perfect choice for presentations on stages of a product`s life from-cradle-to-grave, raw material extraction through materials processing, manufacture, distribution, use, repair and maintenance, and disposal or recycling.
Download Free Samples.
Charts and Diagrams Features.
More...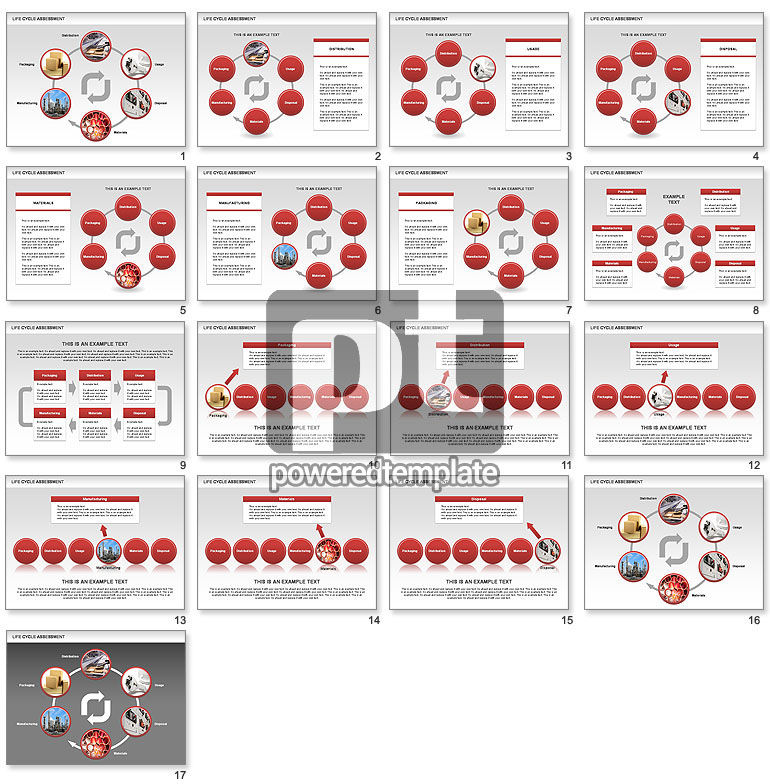 Related Items
Life Cycle Assessment Diagrams with Photos